Can I overlay an animated gif logo?
Absolutely! You can add an animated GIF on your video templates.
Simply add a Static Image layer on your video template and upload your animated logo. Here's a sample result ↗. Have Fun 🐻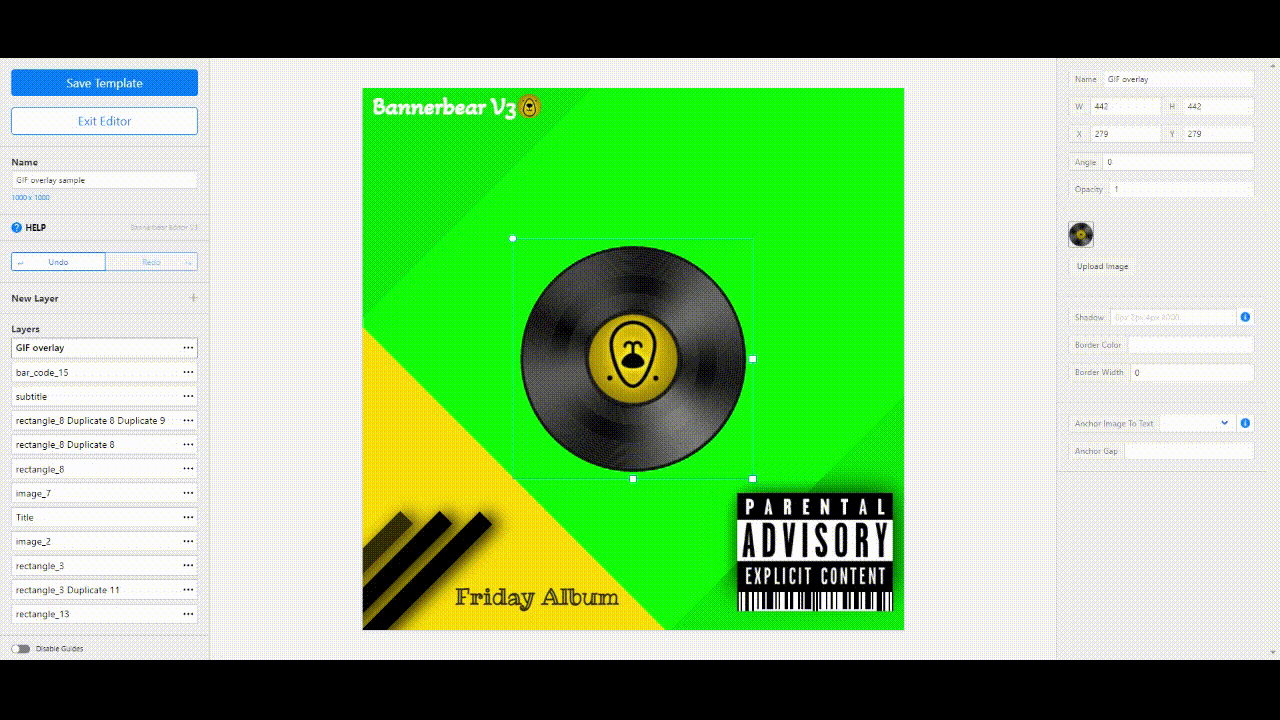 Check out this blog tutorial ↗ for additional info.